Teeth Whitening Dentist in Alpharetta
If your teeth are looking dull and yellowish, or are discolored because of your love for things like coffee, cola drinks and red wine, you could benefit from professional teeth whitening.
Obviously, you would prefer that your teeth didn't become discolored, but if you're like most of us, you do love the things that are going to cause your teeth to be less brilliant than you would like. In some cases, too, stained teeth may not be due to your lifestyle choices – perhaps you have been ill, and were prescribed antibiotics. Sadly, many of the medications that make us feel better can result in stains on our teeth. Whether it's lifestyle or circumstance, though, there are ways of removing stains and whitening your teeth.
Over-the-Counter Teeth Whitening or Professional Whitening From My Dentist?
You have almost certainly seen advertisements in magazines or online for products that claim to whiten your teeth in a few easy treatments. Are you a candidate? Do they work? Well, it depends on the level of staining. If your teeth are very lightly stained, it is possible that an over-the-counter treatment will give you the results you want. In most cases, though, you will not get the level of whitening you desire from over-the-counter treatments.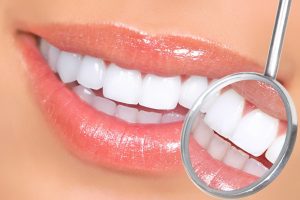 To demystify any misconceptions you might have, whitening treatments that are available from your dentist are considerably more powerful than OTC treatments. One of the best treatments available is the Zoom! whitening system. It can actually remove most stains in under an hour, and can deliver several shades of whitening. It is also comfortable and easy. With the Zoom! system, your dentist places a powerful whitening gel in a tray, which is then placed in your mouth. Then, all you do is sit in your dentist's chair and wait for the whitening to take place. You will not be uncomfortable, because your dentist will choose a tray that perfectly fits your mouth. And once your in-office treatment has been completed, your dentist will provide you with additional whitening trays to take home so you can continue the whitening treatments at your convenience.
You will need to come back to your dentist's office from time to time to have additional professional whitening treatments as a means of aftercare in order to maintain the level of whiteness that you desire, but you can be assured that you will never have to worry about dull, unsightly teeth again. As long as you continue the treatments both in-office and at home, you will have a brilliantly beautiful smile! Consider this cosmetic dentistry solution today.
Contact Our Teeth Whitening Dentist in Alpharetta
If your smile isn't as white as you would like, come see us at Old Milton Dental for in-office whitening treatments and whitening trays that you can take home from your whitening dentist. We will let you know whether or not you are a candidate for the treatment. Your first whitening treatment will be done at our office in Alpharetta. The rest, you can do at home. Whiter teeth are as close as a phone call or an email, so get in touch with us by calling 678-624-0370 or by filling out the form on our Contact Us page. For any questions you might have, visit our FAQs or Facts pages. Be sure to take our Quiz to test your knowledge.