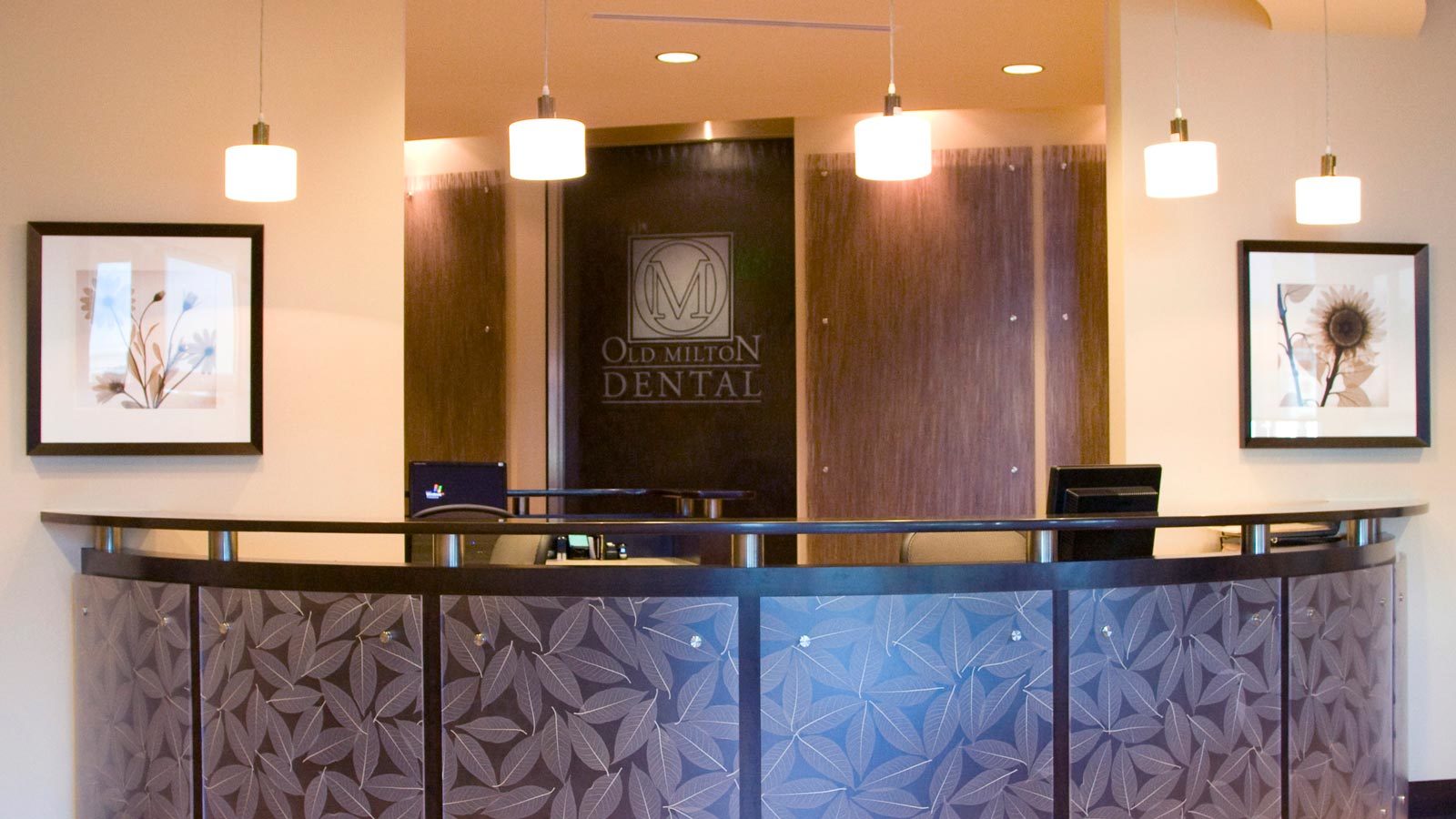 Old Milton Dental
Dentistry in Alpharetta, Georgia
Cosmetic Dentistry in Alpharetta, Georgia
Old Milton Dental is pleased to offer our patients a wide range of cosmetic dental procedures at our Alpharetta dentist office.
At Old Milton Dental, our cosmetic dentists provide the benefits of exceptional cosmetic dentistry to patients in Alpharetta, GA. We offer a solution for every aesthetic dental need. Whether you have deep staining on your teeth, minor chips, cracks, or even gaps or slight crookedness, we have a solution for you. In addition, almost every patient is a candidate for cosmetic dentistry. As long as their teeth are healthy, free of gum disease and have minor problems, cosmetic dentistry can benefit patients. Finally, learn about the many procedures we offer below.
Porcelain Veneers
A dental veneer is a thin, shell of porcelain that is bonded to the front of your natural tooth.  Porcelain veneers create strong, natural, and perfect looking smiles. It is the perfect procedure to give you the Hollywood smile you dream of. Patients with gaps, stains, gappy smiles, or even chipped, cracked, or crooked teeth can enhance their smile with porcelain veneers.
Learn more by reading our porcelain veneers blogs.
Tooth Bonding
If you chip your tooth, it is possible to repair the damage easily and naturally with tooth-bonding.  Using tooth-colored dental resin, our dentists will handcraft the tooth repair using the resin material.  As a result, there is a natural match for the damaged area of the tooth. This simple cosmetic procedure will therefore repair any smile with long lasting results.
Teeth Whitening
Perhaps one of the most popular cosmetic dentistry treatments in Alpharetta at the moment, teeth whitening can provide patients with a dramatically whiter smile in as little as one appointment.  At Old Milton Dental, we believe in providing our patients with the leading brands of tooth whitening material, and have chosen Zoom! in-office whitening system as our product of choice.  As a result, our whitening system whitens teeth several shades in one appointment. Don't believe any of the false misconceptions about this cosmetic dentistry treatment.
Read our Teeth Whitening Blog.
Tooth-Colored Fillings
In the past, amalgam fillings were ideal for filling teeth. Amalgam has been found to contain mercury, which can be harmful to the human body in large amounts. As a holistic approach, we offer composite tooth colored fillings. These fillings are stronger, appear natural, and are completely safe. Dentists and patients prefer them too.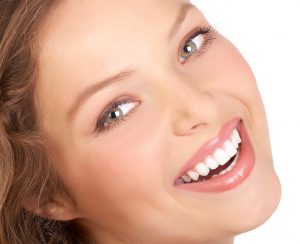 Dental Crowns
Another cosmetic dentistry treatment we provide, is dental crowns. Teeth with very large fillings due to severe decay or tooth trauma in addition to teeth that have had a root canal, benefit with dental crown treatment.  A dental crown is a strong "cap" that is placed directly over the entire natural crown of the tooth. As a result, a strong and durable foundation for chewing and biting is formed.  Dental crowns are made from a wide range of materials from complete porcelain crowns to full gold crowns.  Our dentists will discuss the best options for all of your dental crown needs.
Smile Makeovers
First of all, a complete smile makeover changes the way your teeth look to improve your confidence and overall health. A complete smile makeover can involve one or a number of different dental treatments. Our top priority is completing all of the treatments needed for your new smile. Whether you have a few minor problems, or need a completely new smile, we will find the solutions for you. Be sure to follow aftercare instructions to maintain your new smile.
Learn more by reading our smile makeover blog.
Contact Old Milton Dental to Discuss Your Cosmetic Dentistry in Alpharetta Options
Our dentists are here to help you achieve the smile of your dreams in addition to help you maintain healthy teeth.  If you are a candidate and would like to learn more about how you can enhance your smile with cosmetic dentistry, contact our Alpharetta dental office to book your free consultation. To learn more, read our FAQs and Facts pages or take our cosmetic dentistry quiz  or true or false questions to test your knowledge!
– What People are Saying about Old Milton Dental –
I absolutely love the service I receive from Old Milton Dental. Everyone is super friendly and takes their time to help you however they can. Dr. Katie and her team is amazing. So amazing that I travel from Lawrenceville to Alpharetta just to continue dental care here. I would totally recommend their affordable services!

Wonderful staff. They are all very friendly and caring people. The dentist and hygienists are very comfortable to talk to and make you feel less like a patient and more like a friend. I stick with them even though I am out of network. I would recommend Old Milton Dental to anyone in the area.

Everyone here is always so nice, professional, accommodating, and really genuinely care about their patients. They even offer me a warm blanket during procedures! Wonderful practice all around - I would highly recommend the whole team at Old Milton Dental.

We've been coming to Old Milton Dental for years. Dr. Mazer does excellent work, the staff is all top notch, and the office is very high tech. Wouldn't go any where else!

My family and I have been going to Old Milton Dental for 11 years. A few years ago they became out of Network with our insurance carrier and we thought no big deal, we'll just go to a dentist in Network. Well that was the bigest mistake, The level of care at the in Network dentist did not compare. We immediately went back to Old Milton Dental. They are still out of Network but we choose to have good service and an honest reputable dentist.

I came to this practice as I was told of Dr. Reid being a great dentist. This was more than true as she was informative and was great at answering questions